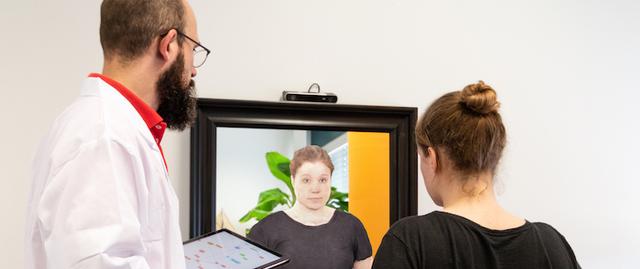 ViTraS project @ BR
In two reports of public television (BR Fernsehen) and radio (Bayern 2) Prof. Latoschik and Prof. Wienrich present the current laboratory setup and the project outline of the ViTraS project for virtual reality based support of obesity therapy.
HCI Group @ VRST 2019 in Sydney
Daniel Roth and Maximilian Landeck presented their work at the VRST 2019 in Sydney.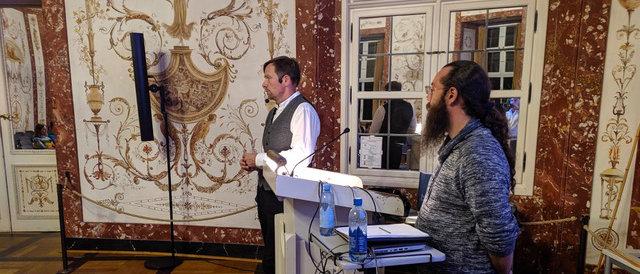 Philosophy meets Human-Computer Interaction
In October 2019 Prof. Dr. Marc Erich Latoschik (HCI) and Dr. Diego D'Angelo (Philosophy) presented their findings on perception and reality in two short lectures in the Toscanasaal of Würzburg's Residence. A panel discussion with many good questions from the audience rounded off the event!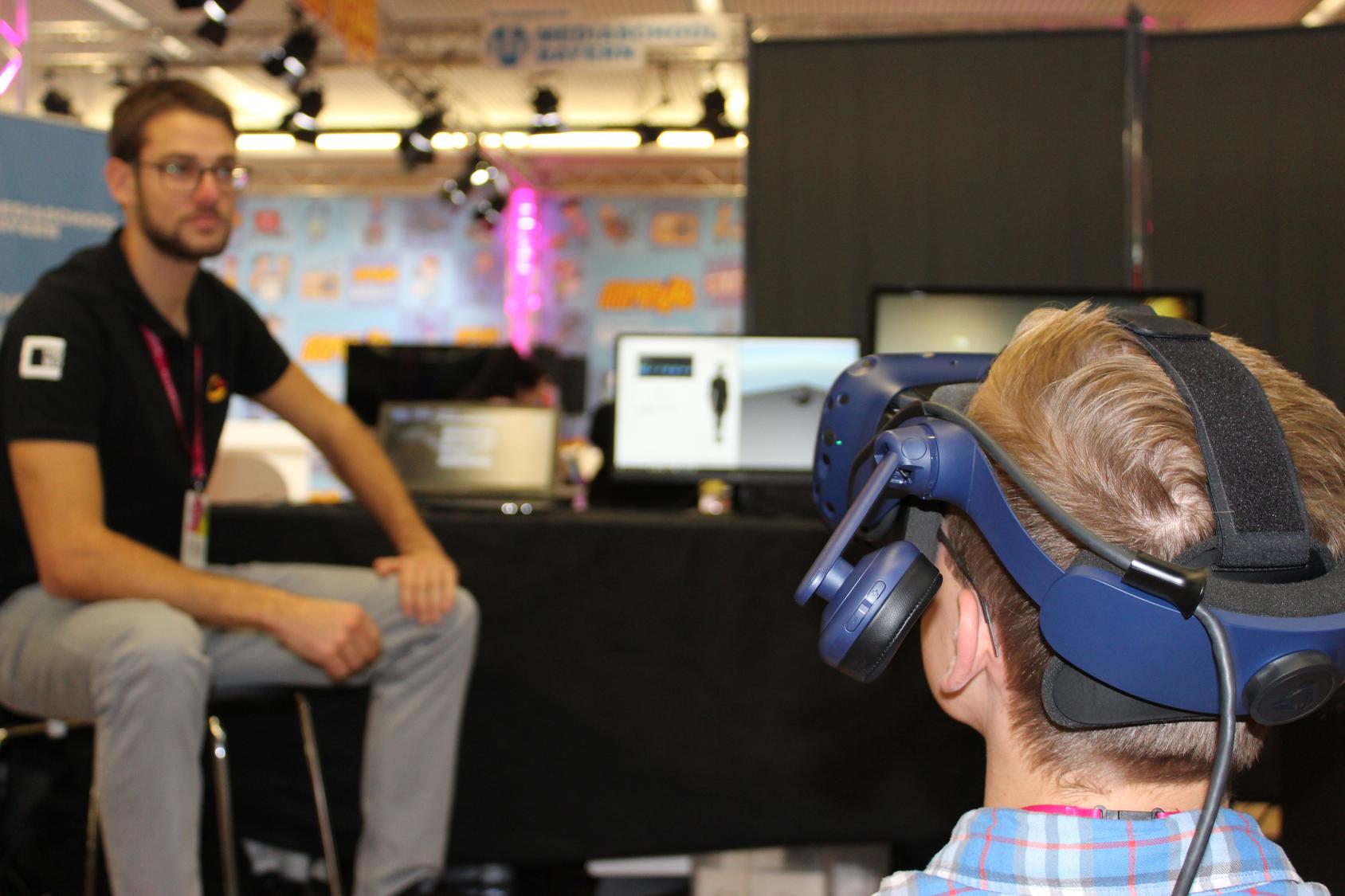 Media Days in Munich
From 23.10.-25.19.2019 the HCI Chair again presented its projects on the Media Campus. The Media Campus is part of the Media Days in Munich. There the projects ILAST, Breaking Bad Behaviors and GEtiT were presented by a team of the University of Würzburg.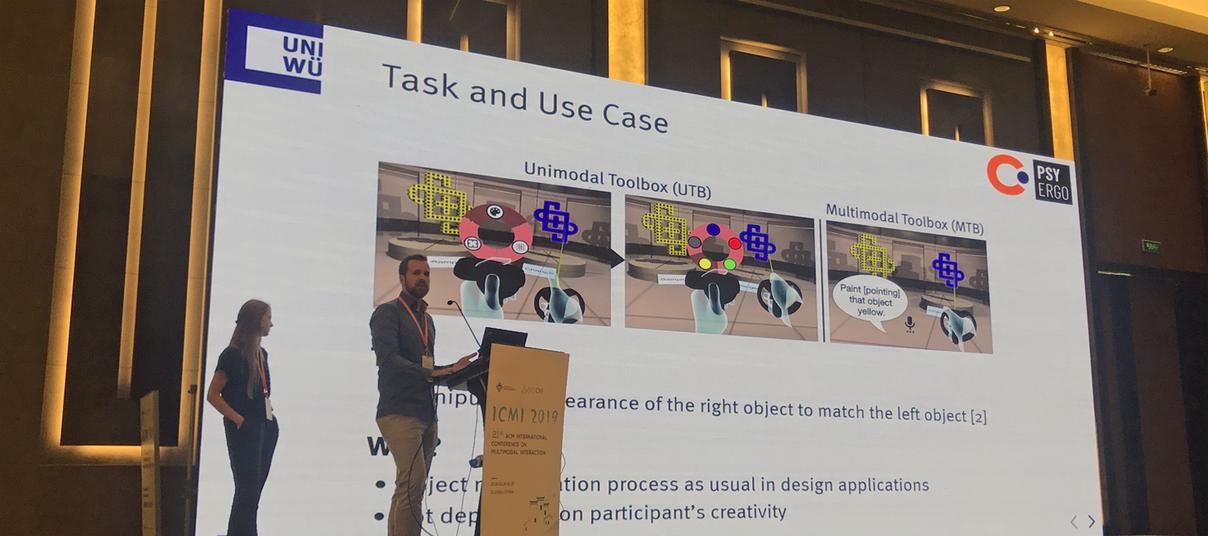 Best Paper Runner-Up at ICMI'19
This year's joint contribution of the HCI chair and the Psychological Ergonomics chair 'Paint that object yellow: Multimodal Interaction to Enhance Creativity During Design Tasks in VR' was awarded as Best Paper Runner-Up. Congratulations to Erik, Sara, Chris, Jean-Luc, and Marc!
Show more
Open Positions
Recent Publications